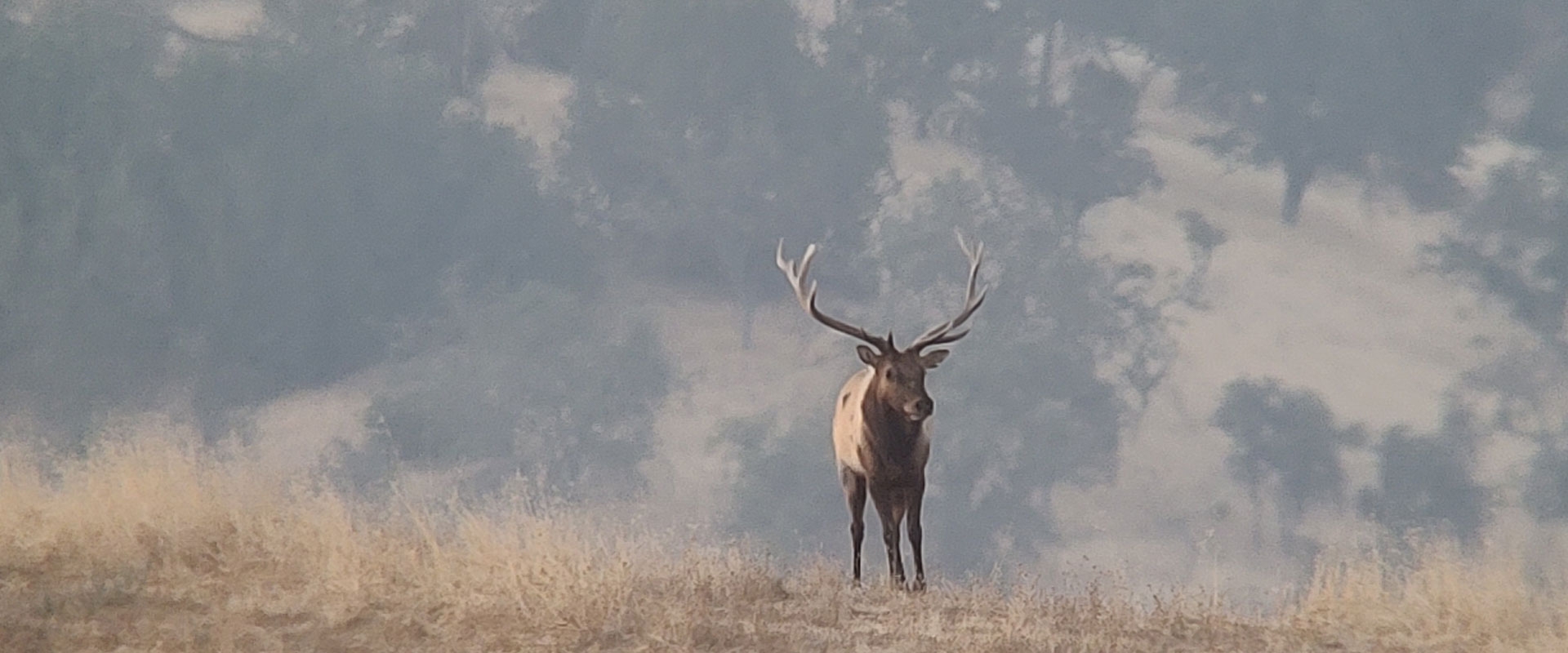 California Guided Tule Elk Hunts
Tule Elk are one of two subspecies of elk native to California. As their numbers are growing drastically now, they were severely diminished in the mid 1800's due to uncontrolled over-hunting. In the mid 1870's, fewer than 30 remained in CA. Tule elk are the smallest subspecies of elk, but don't let that fool you, as bulls become highly aggressive during the rut. The Tule elk is a member of the Super Slam & North American 29 lists.
Completing the super slam is a pinnacle of big game hunting and we just so happen to have an incredible herd of elk here on the ranch. For hunters needing the 3 subspecies of elk to complete their slam, SkyRose Ranch is your destination to fill your Tule elk. Due to these elk being sporadic, hunting these elk with archery equipment can be challenging at times. All of our Tule Elk hunts are rifle only.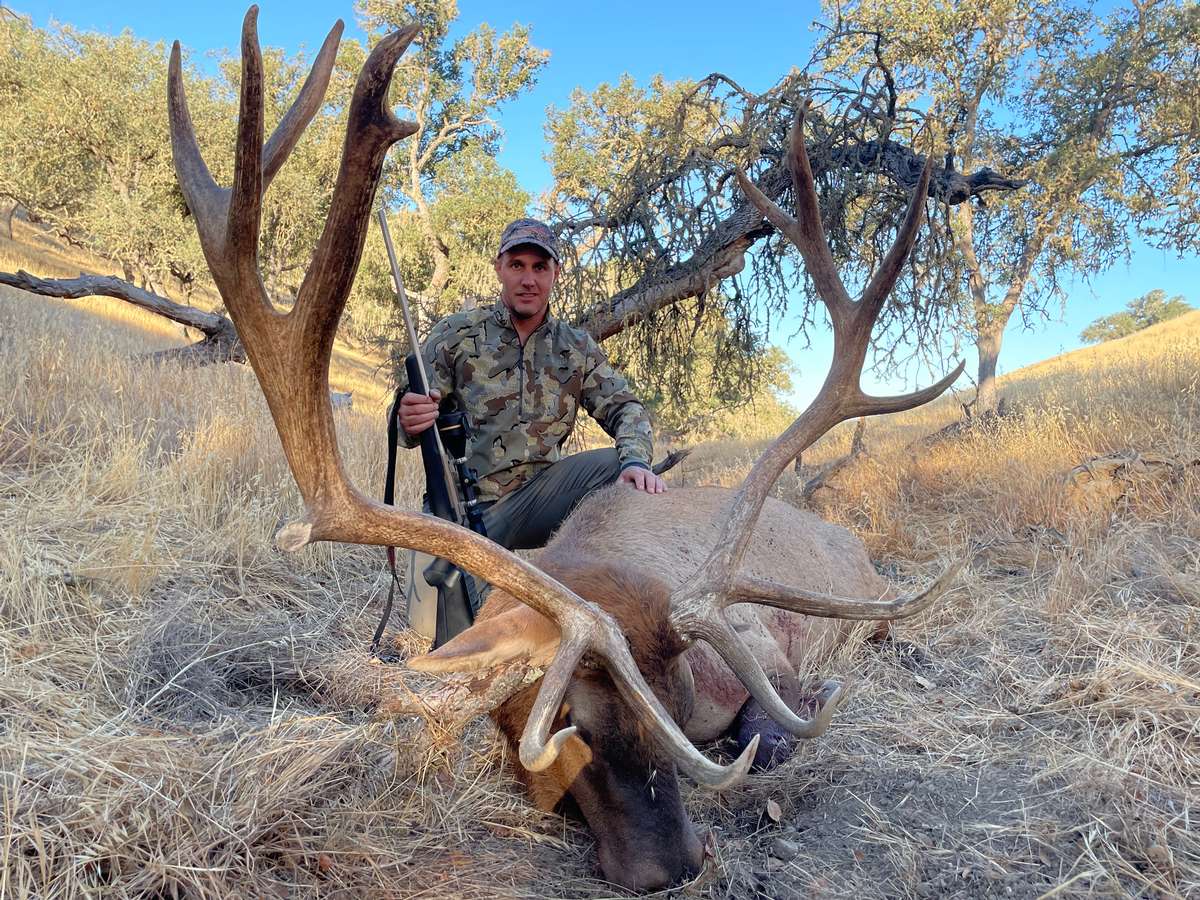 Trophy Bull Tule Elk Hunts
The Tule elk is a sought after specie of elk, endemic to California. SkyRose Ranch is lucky enough to have a resident herd, and with the PLM program we are able to hunt a select few of these elk per year. Spot and stalk methods are used to get as close as possible to ensure a clean kill. On a trophy hunt you can expect to harvest a Boone and Crockett (285+).
This is a five day hunt with meals, lodging and one pig included.
This is a rifle only hunt
Call For Pricing & Availability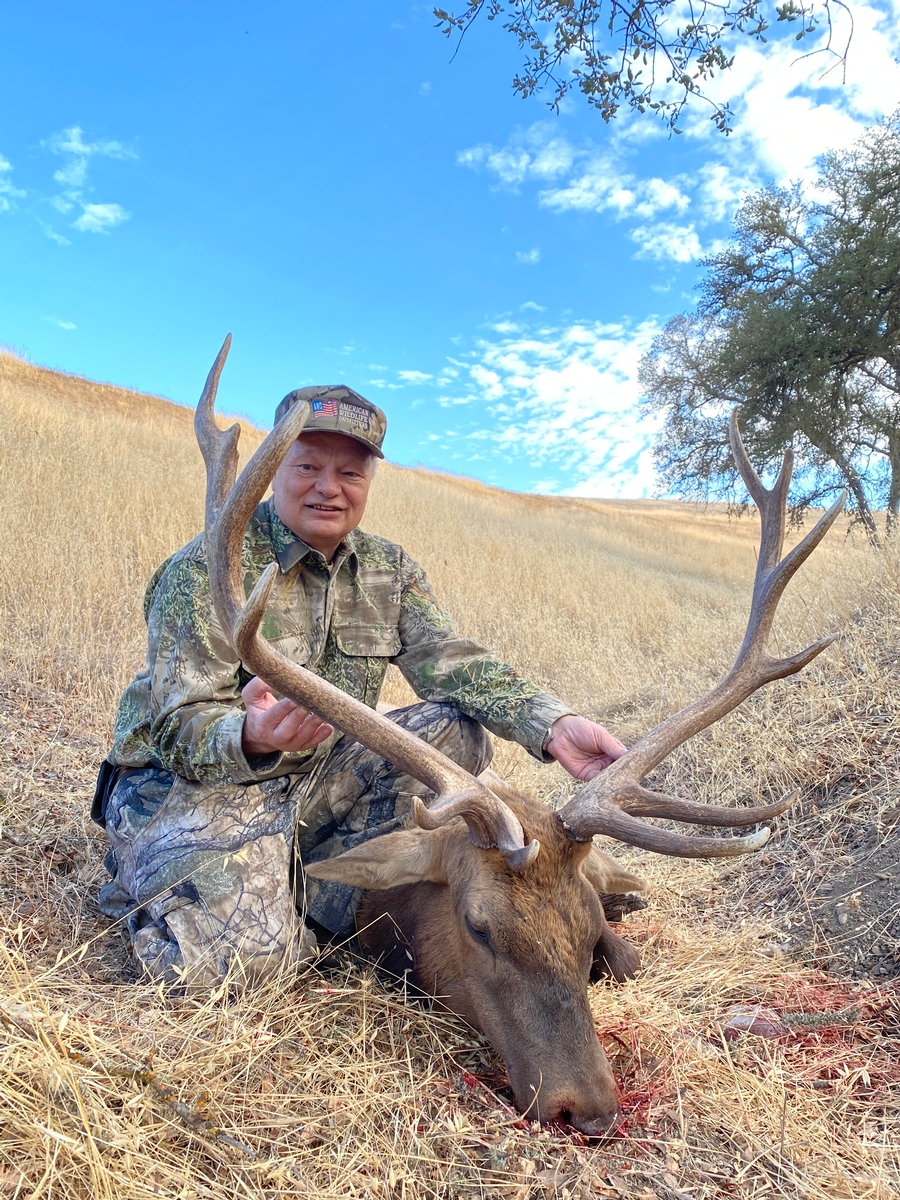 Management Tule Elk Hunts
An Affordable Elk Hunt
Management hunts are crucial to keep the inferior bulls in check and are an affordable option. This hunt is a great hunt if you are looking to complete your North American 29 and aren't worried about getting in to the record book.
This is a 4 day hunt with meals and lodging included.
This is a rifle only hunt.
Management Bull Hunt - $16,000
All Inclusive Packages Include:
Field Dressing
Skinning and proper trophy care
Chilling of the animal after harvest
Transportation of meat to the local meat processor
Transportation To, From, and In the Field
Meals and Lodging