California Guided Blacktail Deer Hunts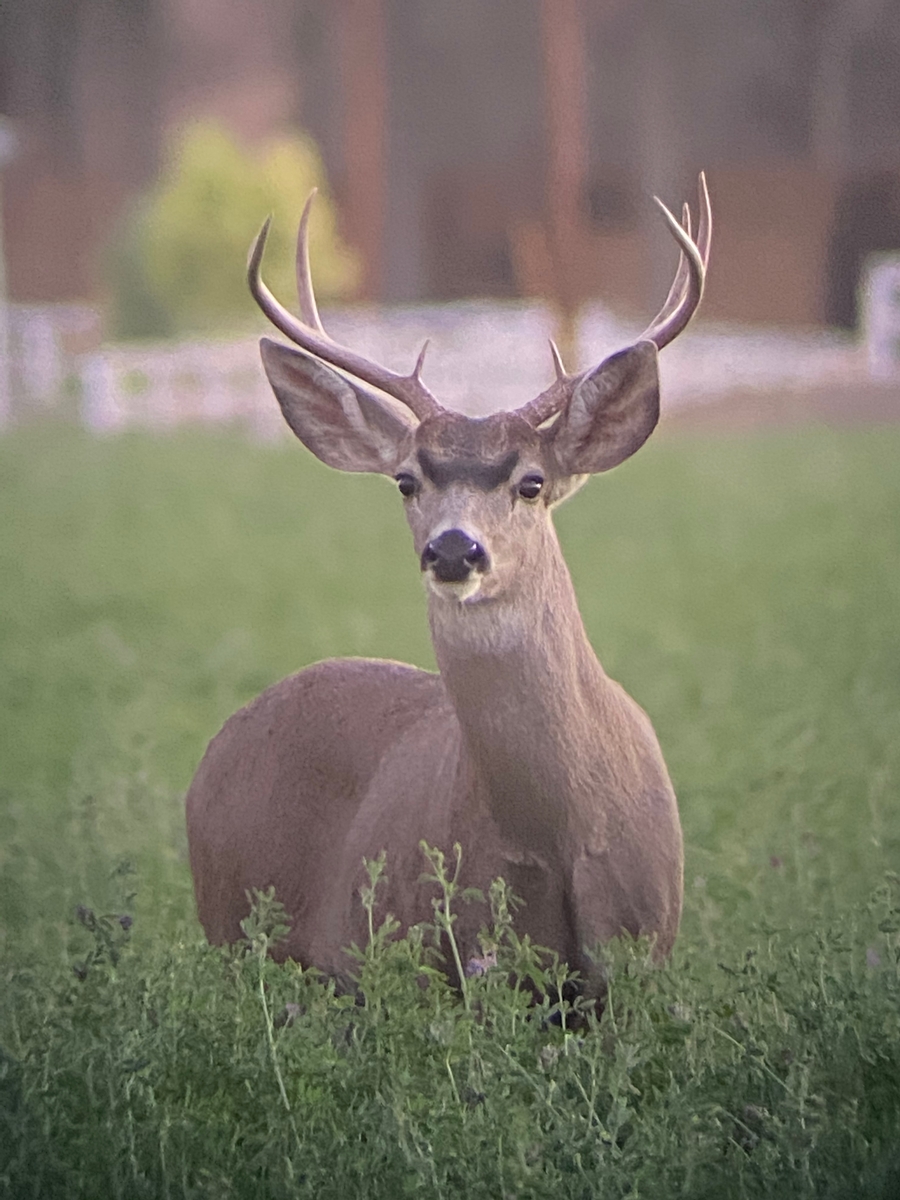 About the Hunt
The central coast of California is known for its abundance of Blacktail deer. At SkyRose Ranch we are in the private land management program, with the deer season running from July 1 to November 30. A weapon of your choice can be used throughout the season (archery, rifle, muzzle-loader, pistol). On a Blacktail deer hunt we will see 6-10 bucks per day and 15-30 does. The majority of hunting will be from a comfortable four wheel drive vehicle, spotting from the roads and stalking within shooting range. If you prefer hike hunting, we can accomodate that as well. All deer hunts have 100% success and guaranteed shot opportunity.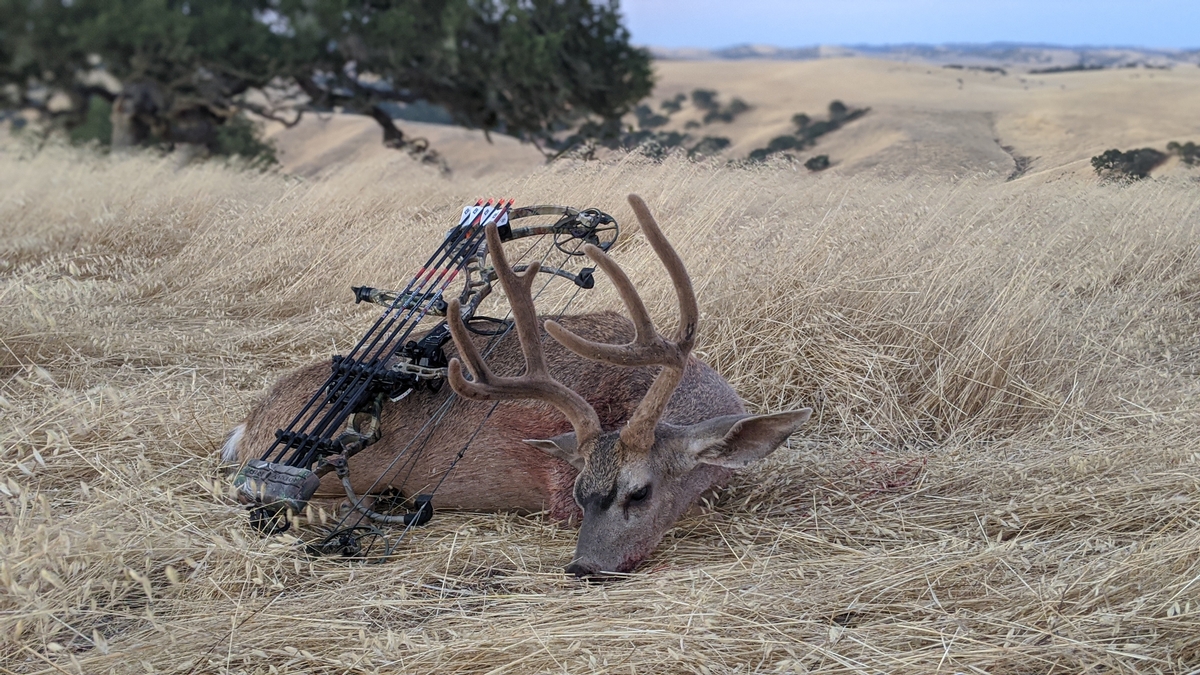 Trophy Blacktail Buck Hunts
A trophy hunt consists of a 5 day fully guided hunt. You will have a very high opportunity and harvest on 20-24 inch bucks with 3 and 4 points on each side. Historically SkyRose ranch has been known to be "Big Buck Country". Since we only offer a limited trophy hunts a year, due to our management program, these hunts book up well in advance.
$8,000 Per Person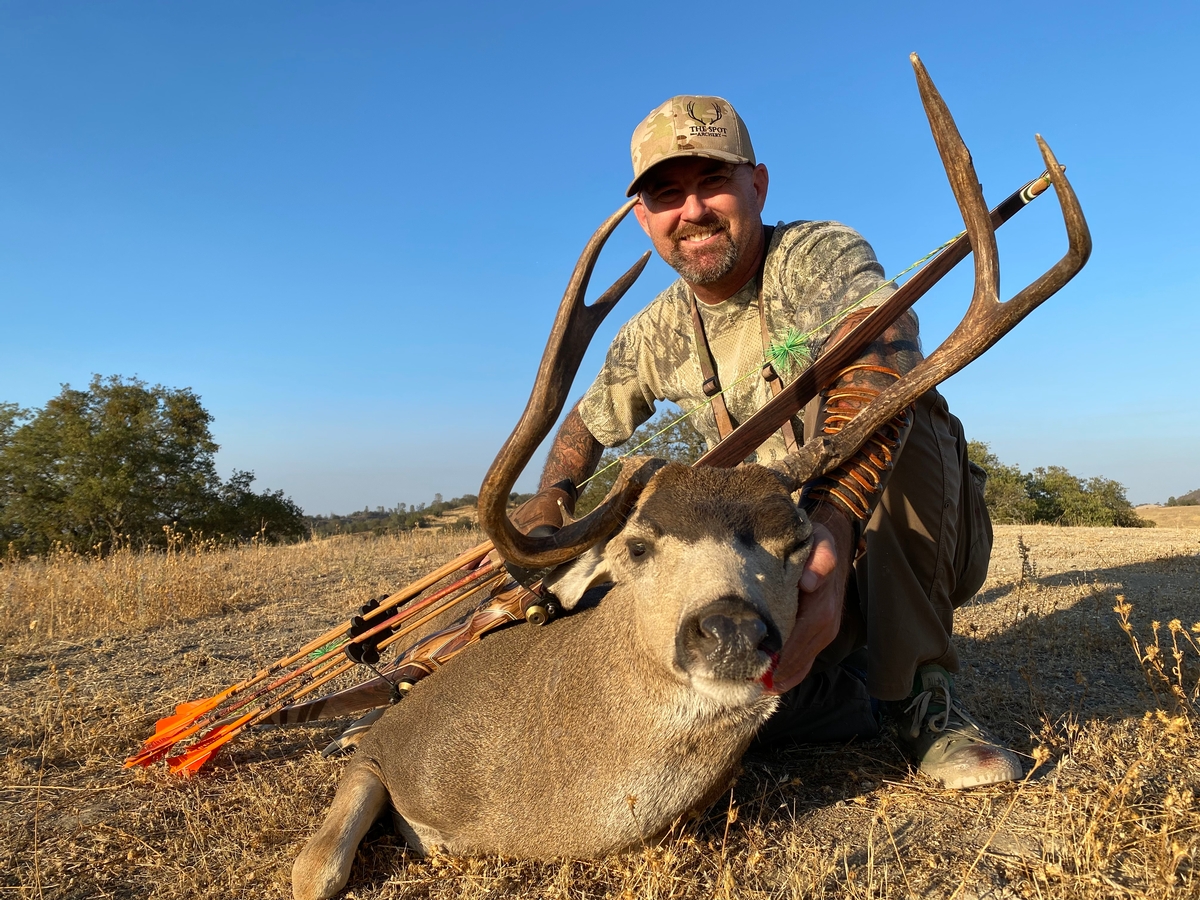 Management Buck Hunts
An Affordable Hunting Option
Management blacktail buck hunts are a fantastic hunt to put meat in the freezer and have an opportunity at a mature buck with inferior antler genetics. A mature forked-horn is what you can expect to shoot on this 4 day hunt.
$4,000 Per Person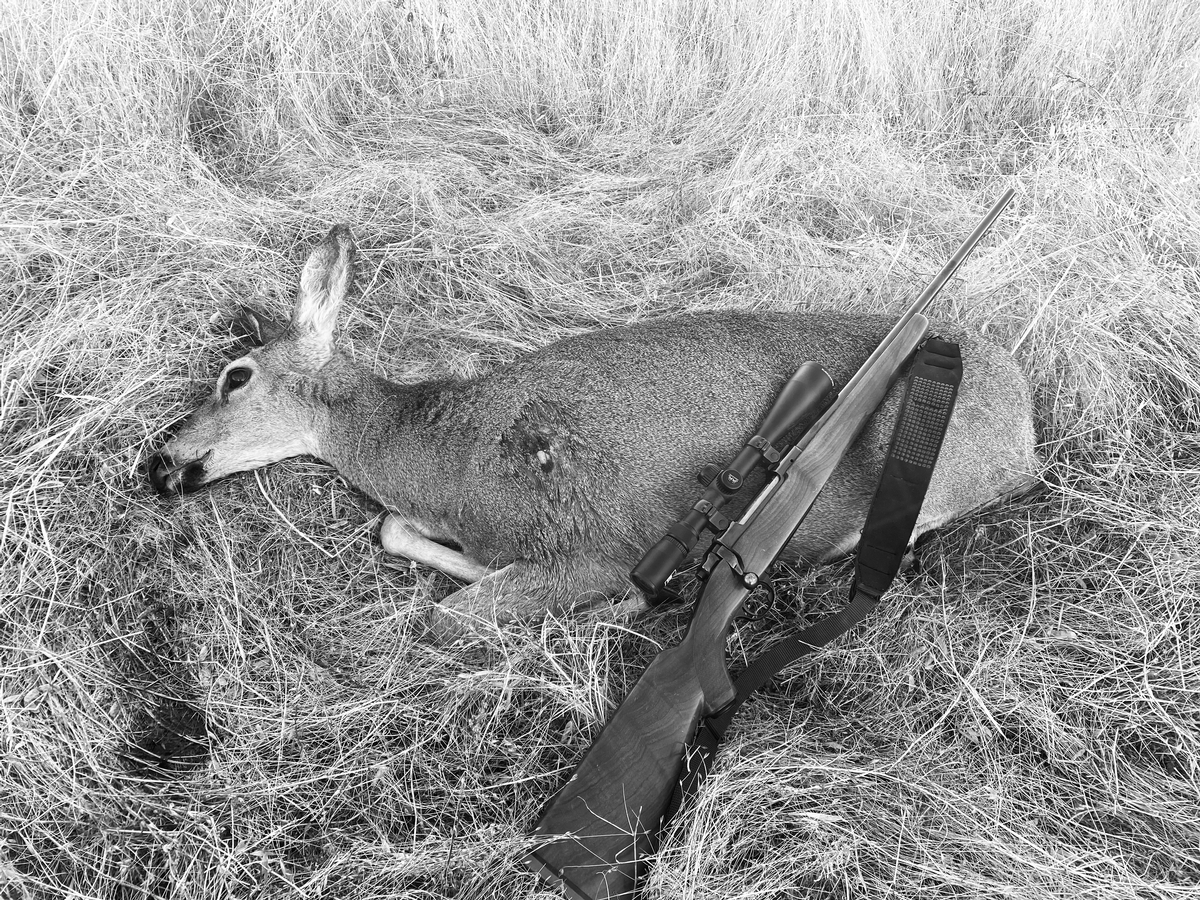 Blacktail Doe Hunts
We are given the rare opportunity to be able to harvest a few blacktail does a year. If you aren't looking to take home a nice set of antlers, and only some good clean protein, this is the hunt for you.
$1,500 Per Person
Included in the Hunt
Field dressing
Skinning and proper trophy care
Chilling of the animal after harvest
Transportation of meat to the local butcher
Refreshments in the field
Transportation to, from and in the field