California Rio Grande Turkey Hunts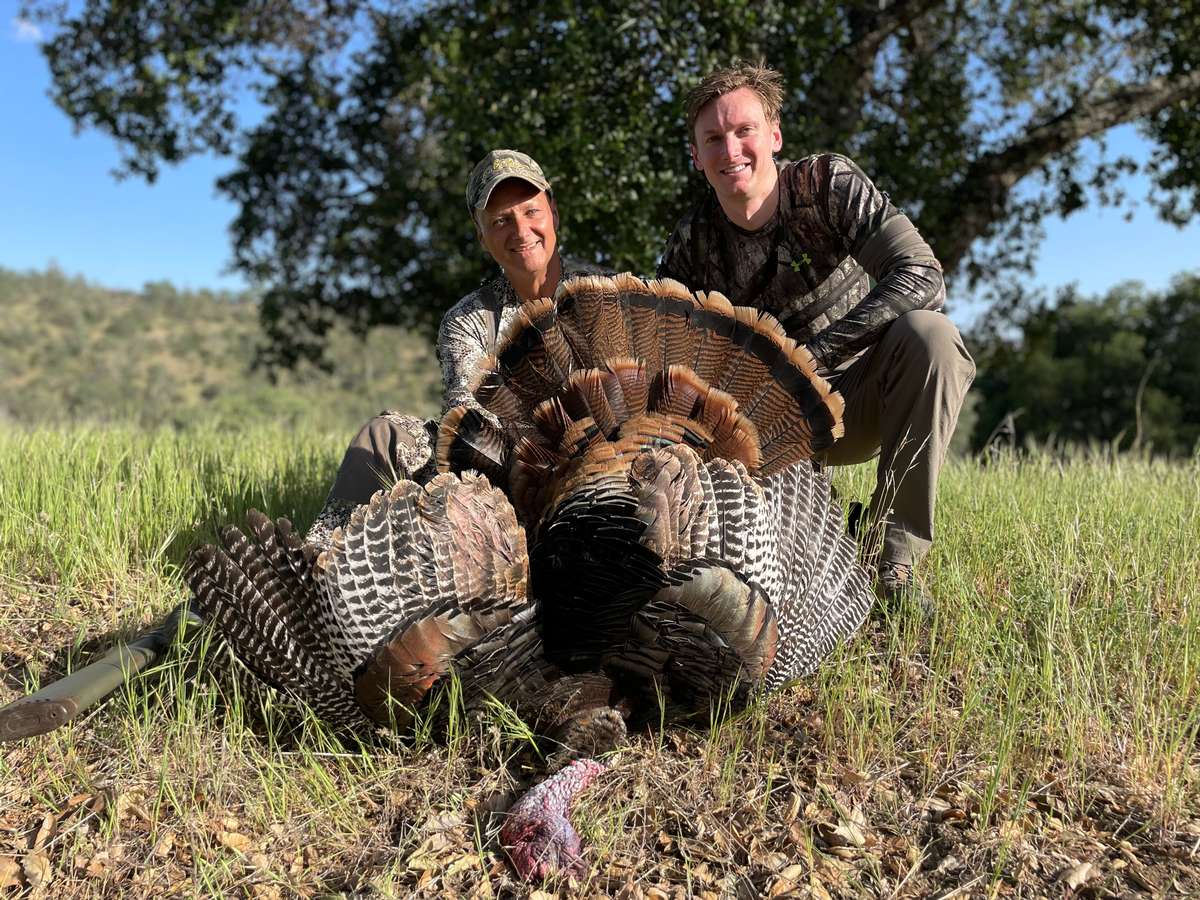 Guided Spring Turkey Hunt
$1,000 Per Hunter
Whether this is your first game hunt or your a seasoned turkey hunter, this hunt will have you coming back year after year. As spring is the time for mating the tactics used will be calling over decoys in the morning. Late morning and after noon we will go ridge to ridge, methodically stopping and calling until we get an answer. We look forward to turkey hunting every year with honing our turkey calling abilities to coax even the most weary tom in. Male turkey's (gobblers) with a visible beard are whats legal on this 2 day hunt.
What to bring:
Full camouflage
Facemask
Lead free turkey loads
Fall Turkey Hunts in California
$1,000 Per Hunter
In the fall, turkey hunting is more of a waiting and patience game. While unless you break the flock up calling is obsolete. Setting up in front of the turkeys on their daily path and spot and stalk is the method used. Either sex is legal to shoot on this two day hunt. If you are looking to harvest your own bird for Thanksgiving this is the hunt for you.
Included in the hunt
Proper care for meat (plucked or boned out)
Refreshments in the field
Transportation to, from, and in the field