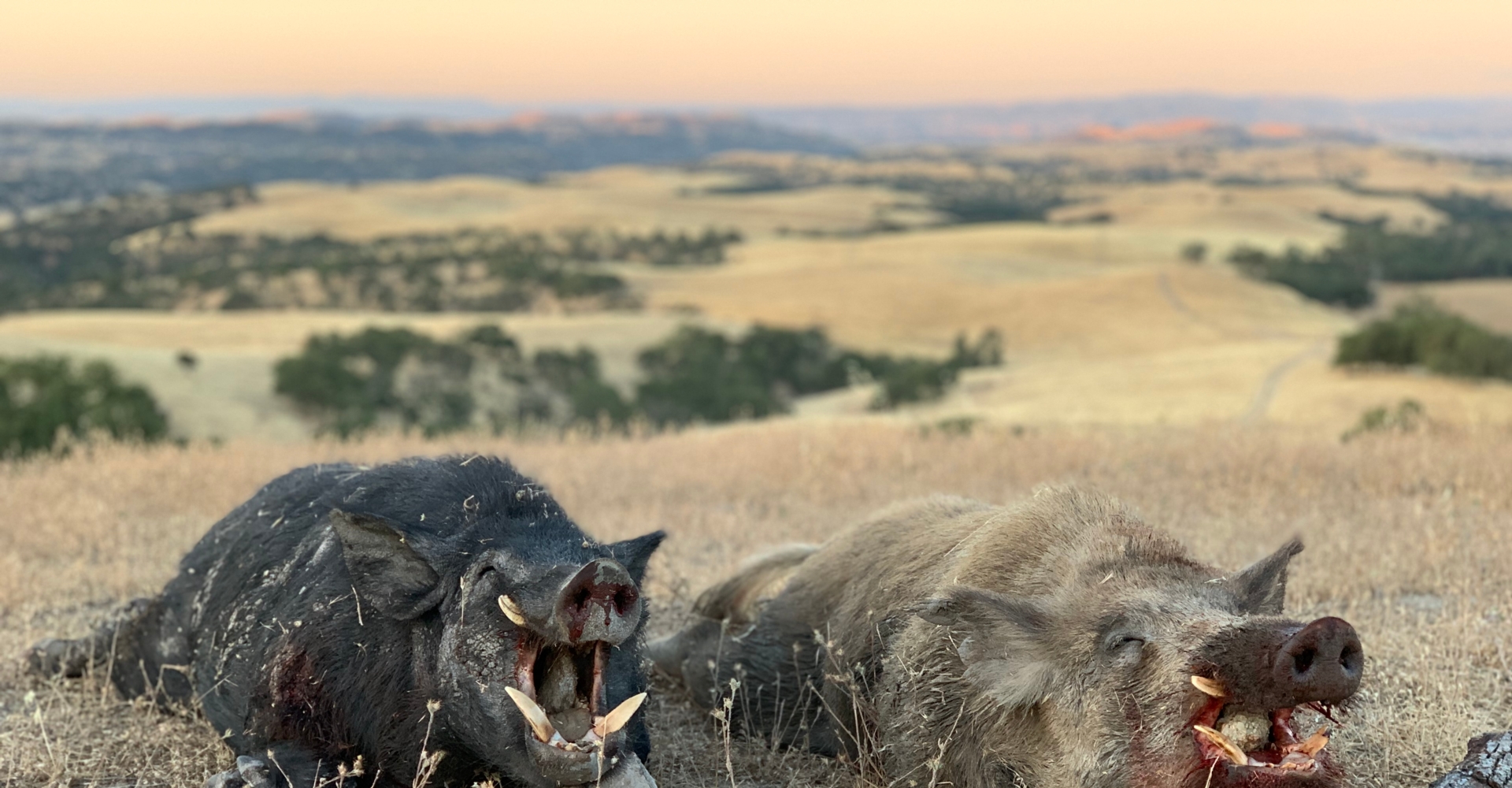 Archery and Rifle Wild Pig Hunts in California
Monterey County has the largest pig population in California, located at the southern edge, you can expect to have an action-packed guided hog hunting experience. Our coastal Wild Pig Hunts usually start at noon on the first day, we hunt in the afternoon and evening, the second day we hunt all day, and we conclude the hunt by noon on the third day. We typically see 30-80 hogs with great opportunity and 99% harvest rates. The majority of hunting will be from a comfortable four-wheel-drive vehicle, spotting from roads and stalking into shooting range. If you prefer hike hunting we can accommodate that as well. We like to get as close as possible to the animals to ensure clean kills, so an 80-150 yard shot can be expected while rifle hunting and 20-40 yard shots while archery hunting. We take great pride in cleaning and skinning as a third-generation butcher in the Paso Robles area, we are more than happy to teach you the ropes.
On both archery and rifle hunts, our main method of hunting is spot and stalk. We mainly harvest boars per our management plan, unless you request a sow, then we will search for an old dry sow. Since SkyRose Ranch is a working cattle ranch, there are 4x4 roads on 85% of the ranch. We start by glassing from the truck from vantage points and begin stalking from there. There are also ground blinds and tripod stands set up at high pig-traffic watering holes for the archer that has patience.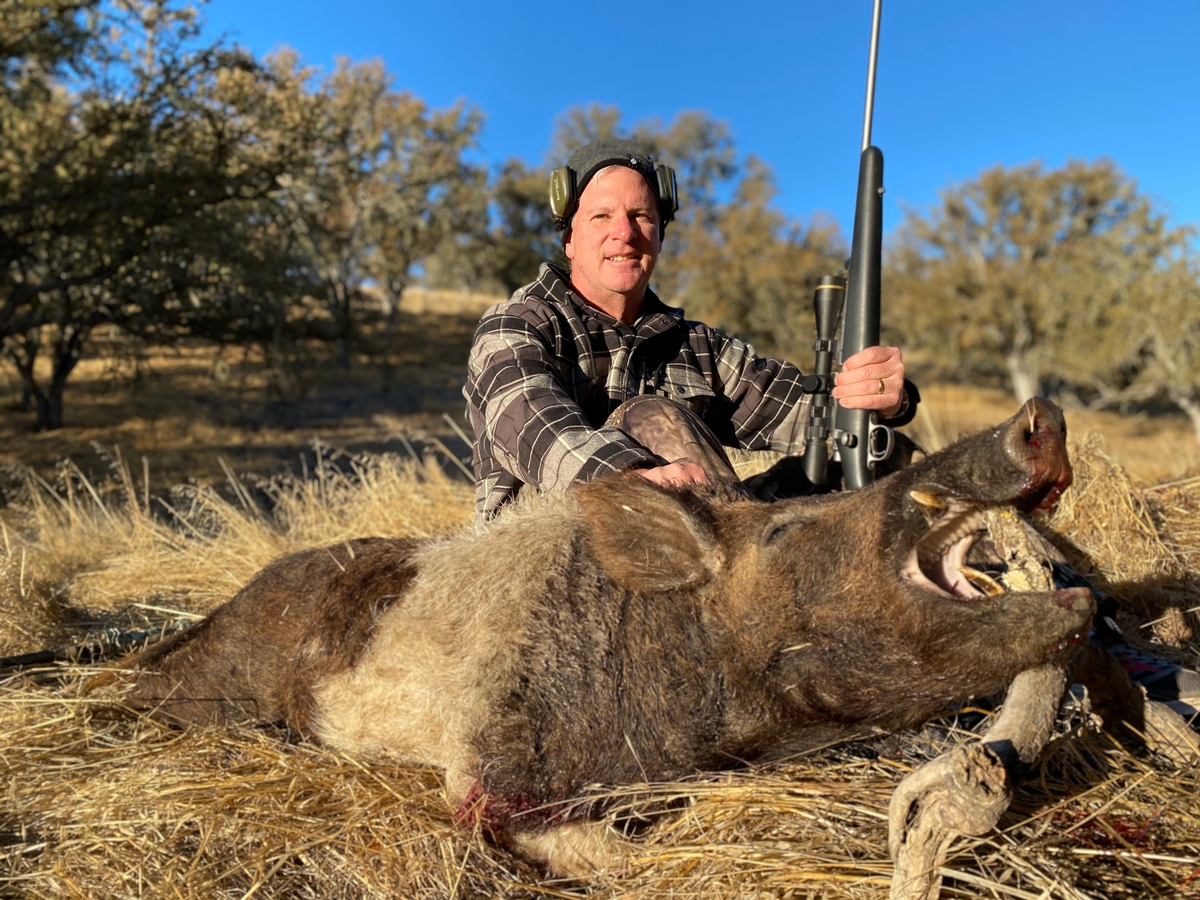 Most Affordable Hog Hunts in California
Our guided Wild Hog hunts are very affordable because we do not have to pay lease fees. Since we are an in-house operation everything we do on the ranch gives us an opportunity to offer the highest quality hunts at an affordable price.
There is a $200 trophy fee on boars with large 2.5" lower teeth or bigger.
$1,200 (Single Hunter) $1,000 (2 or more hunters)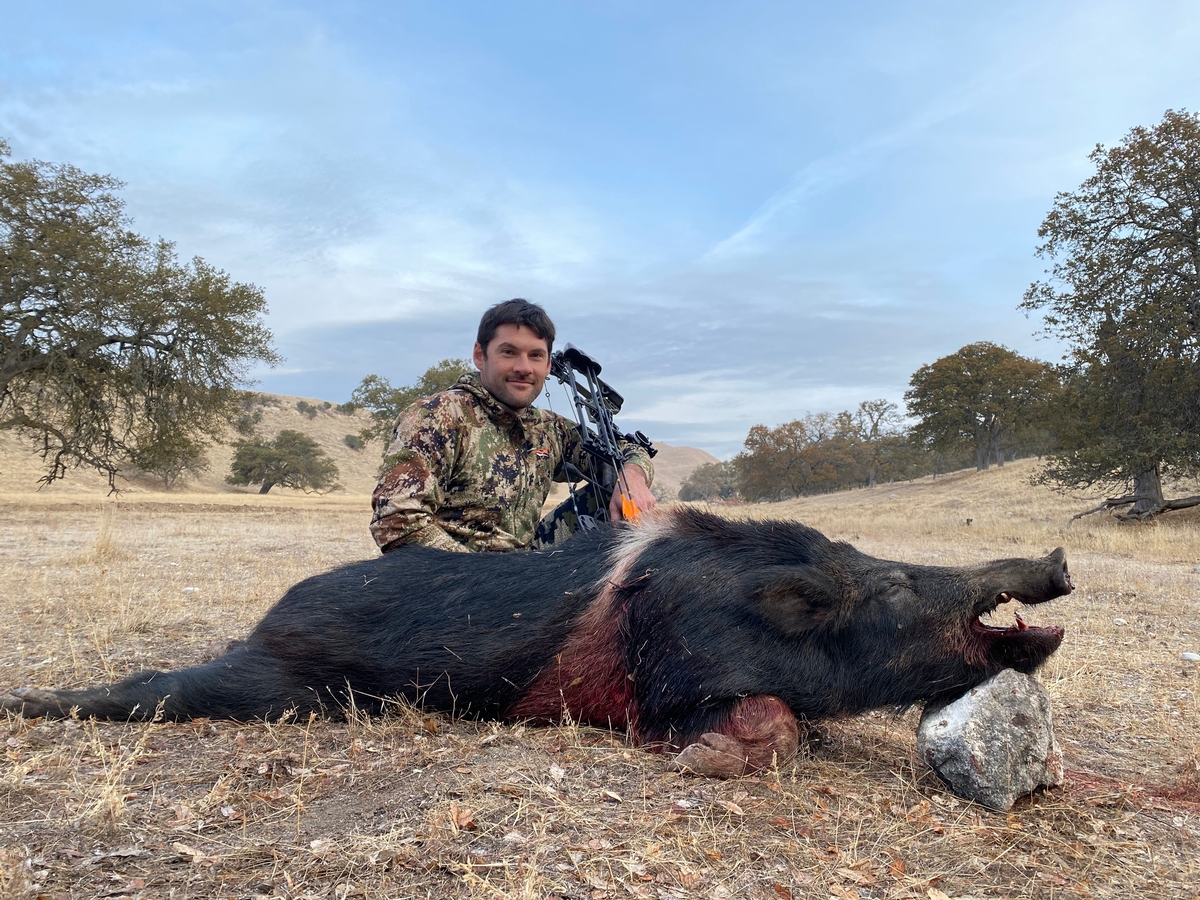 Archery Only Hunting Sections
Archery pig hunting can be tough on the pigs that have been pressured by rifle hunters. We have developed archery-only sections of the ranch totaling roughly 4,000 acres. The majority of hunting will be spot and stalk, although there are multiple blinds set up at water sources. We enjoy archery hunting and urge you to bring your bow or crossbow and harvest that trophy boar you have been waiting for.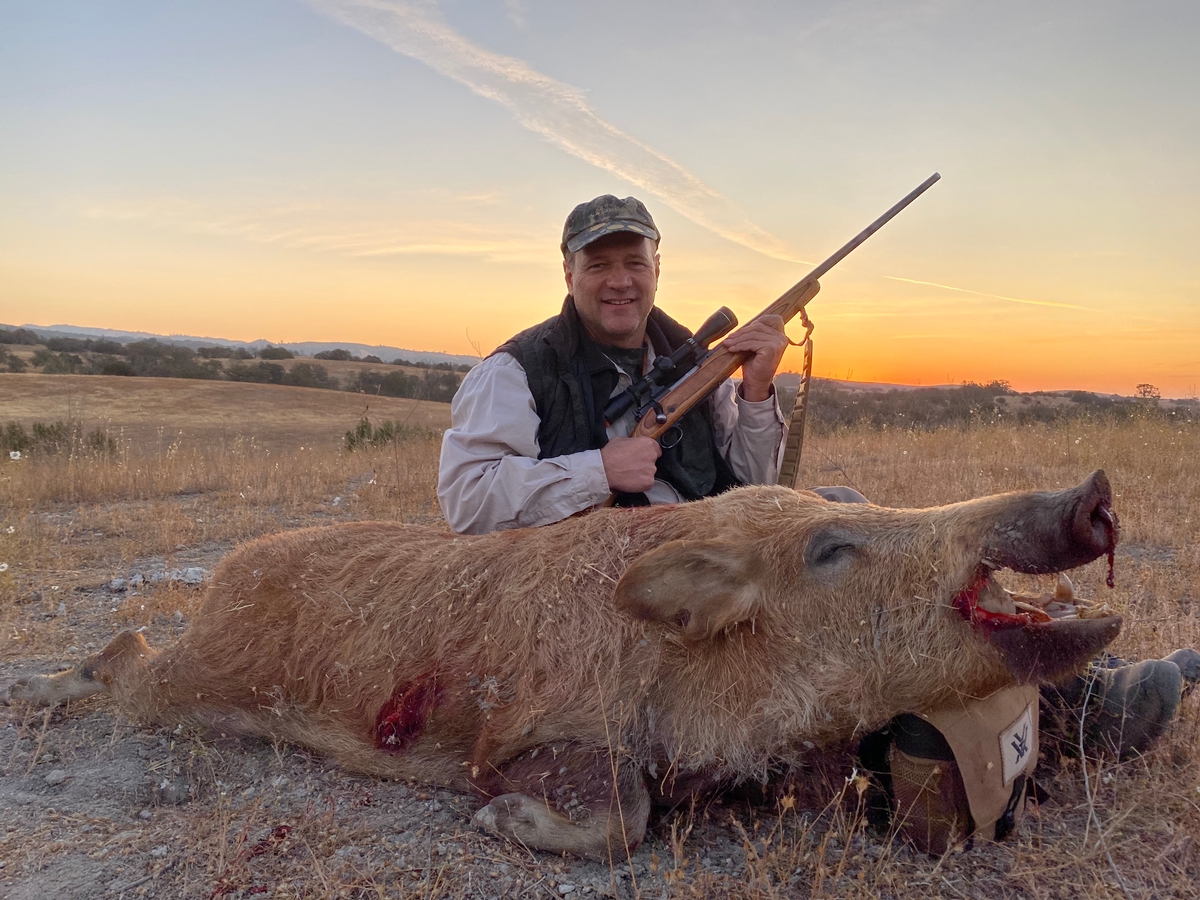 What's Included in the Wild Hog Hunt?
Proper trophy care
Field dressing and proper meat care
Transportation to, from, and in the field
Refreshments in the field
Complimentary delivery to our local butcher